---


WE WANT YOU…
We believe in the value of people. And you deserve to be at an organization that values you as an individual and allows you to flourish and grow. We put our UIPeople first and are passionately driven to finding smart, talented people who make the perfect match for our organization, our residents, and our communities. We pride ourselves on our diversity of talent and entrepreneurial spirit.

WE ARE WAITING
FOR YOU…
As an innovative leader in the DC market with over $1.1 billion of assets under management, we provide unique opportunities to learn across the entire real estate lifecycle. Whether it be asset management, acquisitions or general contracting or property management or development…you can make a distinct difference.

INGENUITY
Seeking out-of-the-ordinary solutions and using our creativity to innovate and find better ways while celebrating our entrepreneurial spirit.
EXCELLENCE
Delivering best-in-class products and services to our residents and investors, championing continuous improvement and successful outcomes.
ACCOUNTABILITY
Being responsible for our decisions, taking risks, and learning equally from our successes and failures, always looking to do more.
INTEGRITY
Doing the right thing and treating others with dignity and respect, valuing our diversity of talent and spirit.
LEADERSHIP
Inspiring and helping each other to perform at our best and succeed, fostering a collaborative and team-focused culture.
MEET SOME OF OUR UIPEOPLE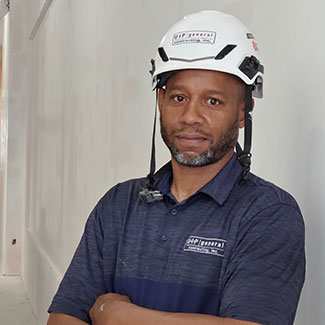 Perry Watson
Assistant Superintendent
UIP General Contracting, Inc.
"I'm honored to be an employee of UIP and can't explain how much joy I get out of being here and working with the team. I'm looking forward to continuing to grow."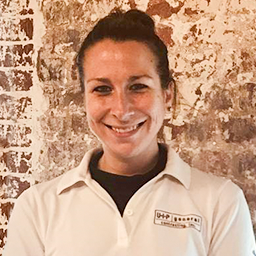 Cindy Lemmeyer
Assistant Project Manager
UIP General Contracting, Inc.
"The one thing I want most out of my job is a strong team unit. These are the people you spend most of your time with, so it makes sense you're a part of a company that emphasizes that. When I joined UIP, that was the thing I most appreciated. UIP made me feel welcome and excited to be a part of a team again. I finally felt like I had found my home at work."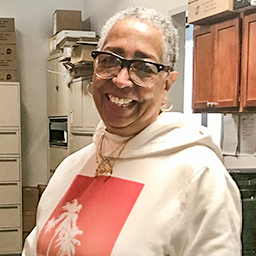 Janet Lipscomb
Accounts Payable Specialist,
UIP Property Management, Inc
"I enjoy working for a company that makes me feel my values are appreciated and willing to listen to suggestions on how to make the work environment more inviting."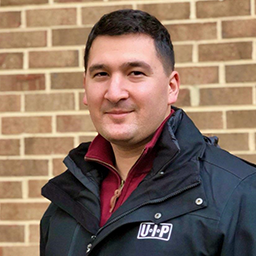 Kian Memari Fard
Project Manager
UIP General Contracting, Inc.
"I was new to the DMV area when I started working for UIP as a Project Manager and I'm proud to be part of a company that is built on honesty and integrity. UIP's culture is conducive to team development. It is a breath of fresh air to be in an environment where everyone is committed to the overall success."
WHY YOU AND UIP?
Our mission is to build communities, relationships, and careers through delivering value to our residents, investors, and most importantly, our associates. We see unique opportunities where others do not and provide the highest level of service with integrity in an entrepreneurial environment.
What that means is meaningful work, opportunities to grow and develop, passionate people, and an organization guided by Values that promote creativity, excellence, collaboration, and leadership in all we do.
Our entrepreneurial environment and inspiring workplace ensure that you can grow and develop, while touching the full lifecycle of the real estate business. There are no solid boxes here. We break through barriers and step outside the box to collaborate and help each other toward a common goal with pride and dedication. We encourage employees to be the best and dare to be different.
Our leaders are some of the most talented real estate professionals in the industry, and they embrace a growth mindset, coaching and mentors others to success.
We pride ourselves on an
open culture of
communication and innovation
BOTTOM LINE: OUR SUCCESS IS OUR UIPEOPLE
AND WE'RE HIRING!

WE CARE ABOUT OUR UIPEOPLE
We put our people first and want our teams to be healthy and happy. We offer a robust benefits program encouraging balance, health and wellness, growth and development, and financial security.
WORK LIFE BALANCE
Competitive Pay
11 Paid Holidays Annually
Generous Paid Time Off
Paid Parental Leave for New Mothers and Fathers
Community Service and Charitable Gift-Giving
INVEST IN YOU
Tuition Assistance Program
Commitment to Progress and Advance Talent
Professional Development, Learning, and Mentors
MANAGE YOUR FINANCES
401(k) High Quality Retirement Program with up to a 4% Match
Company Life Insurance, Short-term and Long-term Disability Plans
Flexible Spending Accounts that can be used for Medical, Dependent Care, or Commuter Expenses
Paid Certification and Other Related Programs
And, Yes, Pet Insurance
LIVE A HEALTHY LIFE
Quality Medical, Dental, and Vision Plans at Affordable Costs
Employee Assistance Program Available (EAP) to All Employees and Their Loved Ones
FUN & RECOGNITION
Company-wide Social Outings Including the Annual Day-at-the-Bay
Annual Awards for Most Valuable, Impactful, and Rookie UIPeople
Long-service Dinners and Recognition
Employee Referral Bonuses
Employee Appreciation Week
Bagel Mondays, Pizza Wednesdays, More…